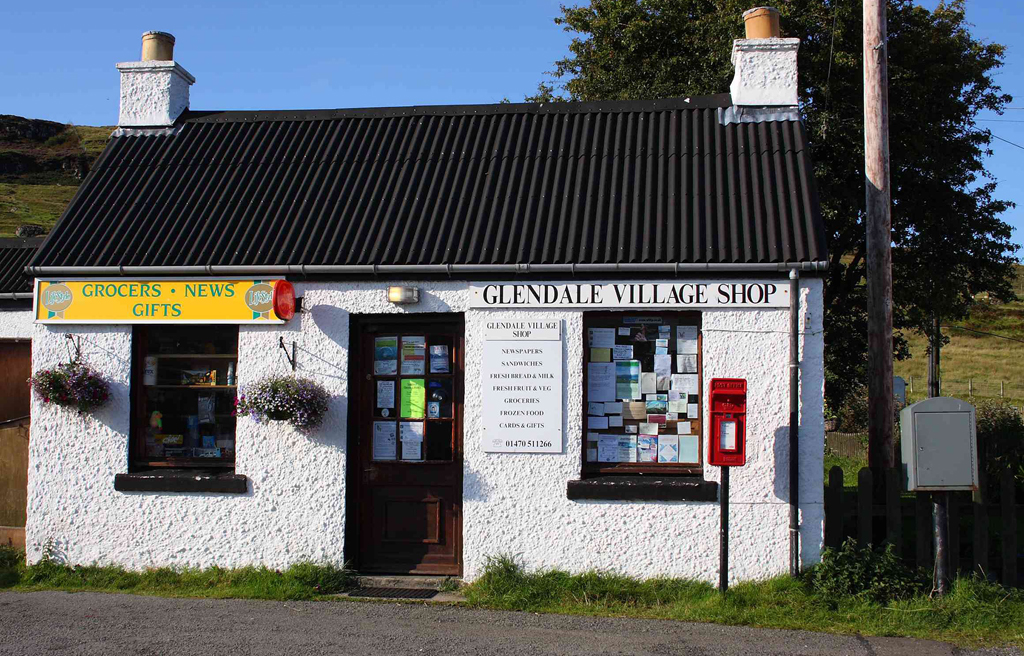 Located on the Duirnish peninsula to the North West of Skye,
we offer many necessities for weekly grocery shopping and more!
Grocery Store & More
Conveniently centred within the townships that make up the wider Glendale community, we offer:


♦ Fresh milk and bread
♦ Fresh and frozen meats
♦ Local produce


♦ Household and cleaning products
♦ Tinned goods


♦ Wood and coal supplies
♦ Hardware and automotive goods


♦ Papers and magazines
♦ Stamps and stationery
Services
To find out more about how we can help you with your shopping, including box deliveries, loyalty-card scheme, electricity top-ups, banking and cash withdrawal services, please contact us on 01470 511266.
For enquiries regarding pre-packed welcome boxes, specialist foods, and any detailed queries of the range of produce that we can offer, please contact us by Email in the first instance, where we will be happy to discuss your requirements.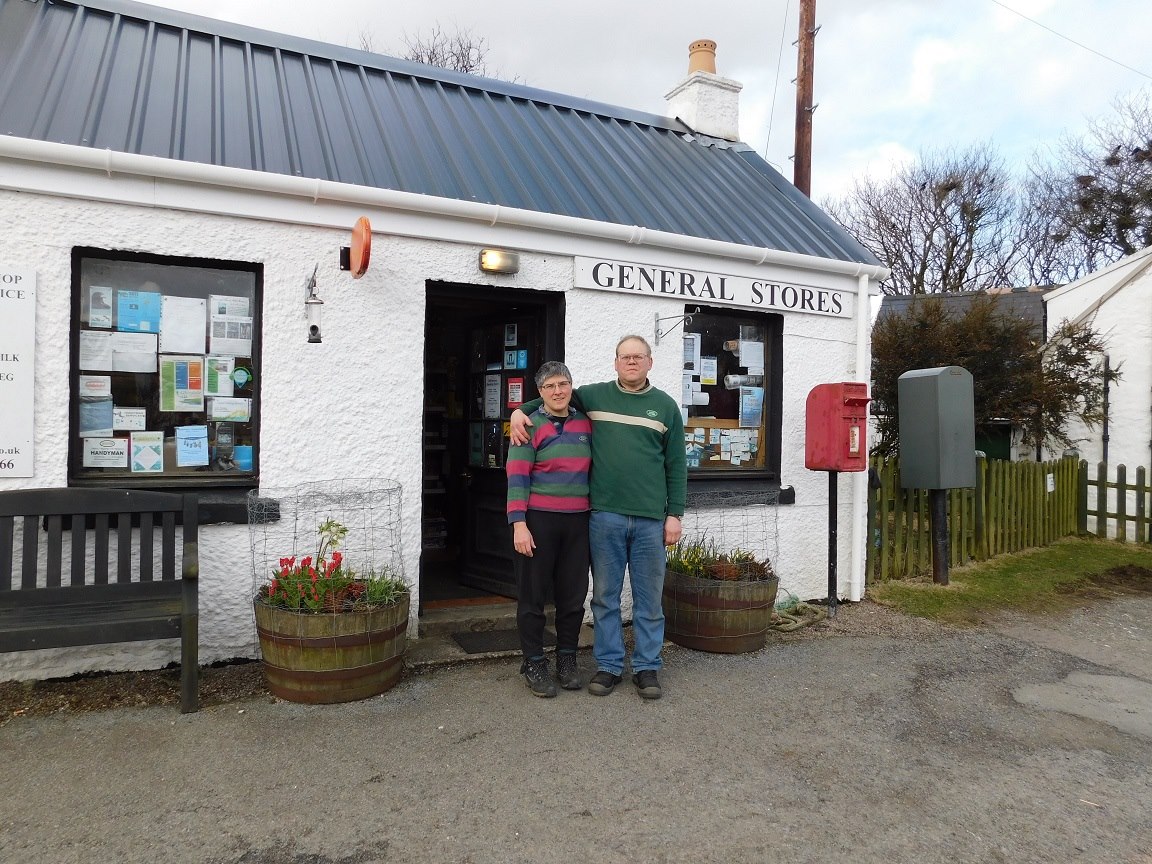 Opening Hours
Winter (October-May):
Monday-Saturday: 11:00am to 6:00pm
Summer (June-September):
Monday-Friday: 10:00am to 7:00pm
Saturday: 10:30am to 7:00pm
We are closed on Sundays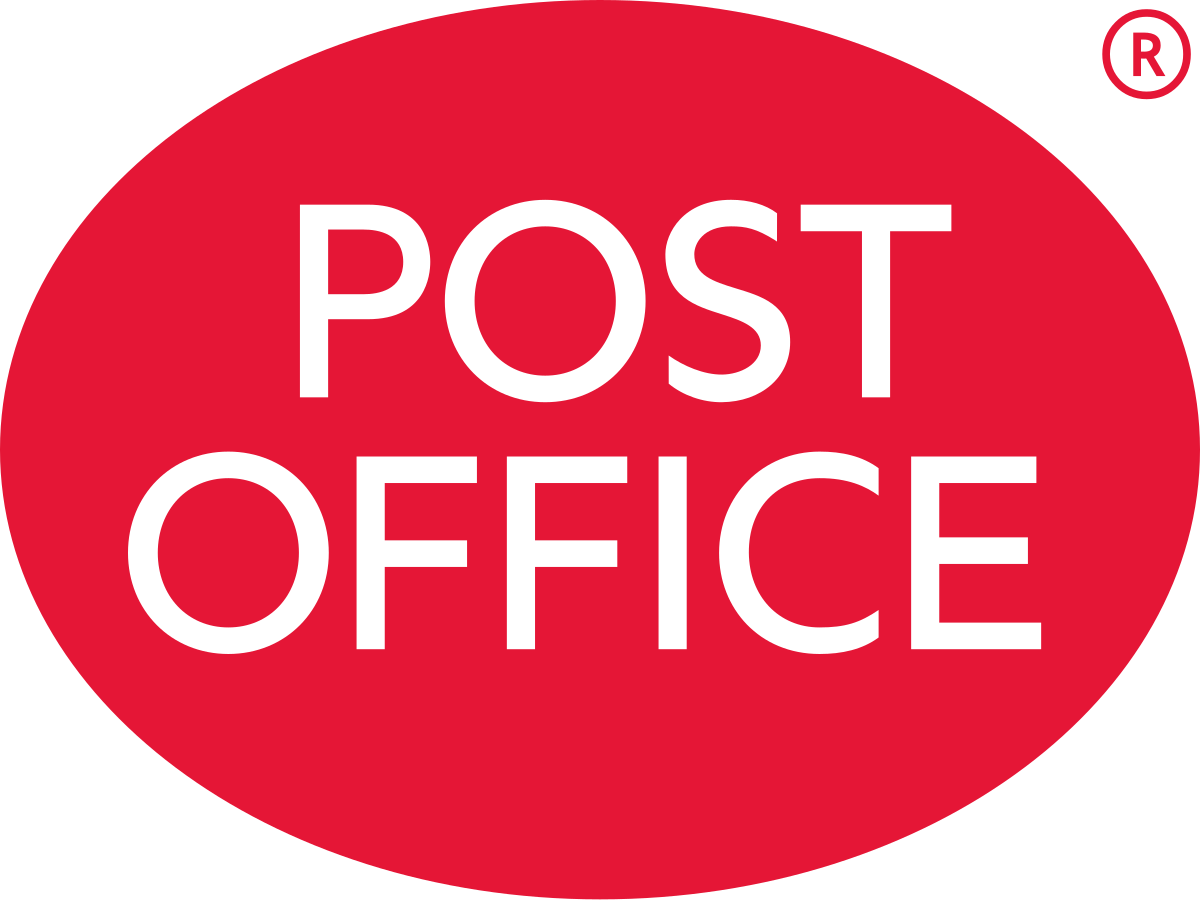 Post & Magazines
Papers are normally available after 1:30pm weekdays and 12:00pm on Saturdays.
We offer Post Office counter services until 5:00pm each evening, but close early on Wednesdays at 4:00pm.